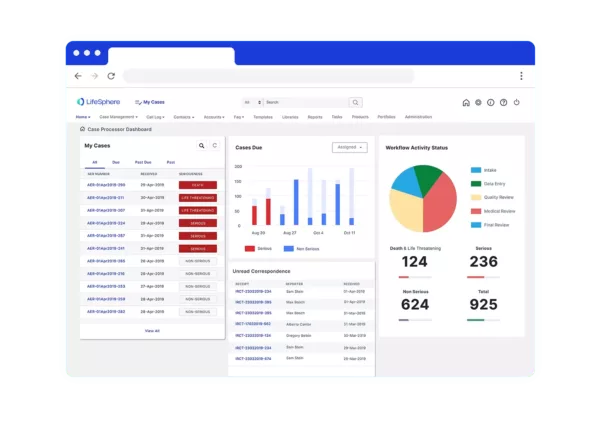 LifeSphere eTMF is the first industry system to support both the TMF Reference Model and the eTMF Exchange Mechanism Standard which provides Clinical operations with everything they need to streamline trial oversight and documentation.
Clinical Product Suite
Choosing the best platform for your clinical trial needs is essential to setting your organization up for success. That's why LifeSphere CTMS is built differently from other platforms with your organization in mind, providing the best, complete solution to meet your Clinical needs.
LifeSphere Safety Document Distribution is the clear solution for your SUSAR reporting needs and more. By enabling you to have reports distributed as needed and paired with cover letters in the language you specify, you'll enjoy a streamlined and simplified global document distribution process.
In the development lifecycle, documentation seems endless. Bring your data and documentation together in an easy-to-use, cloud based solution designed specifically for life sciences organizations. Your team needs support beyond just another digital file system, and LifeSphere EasyDocs can help you to.