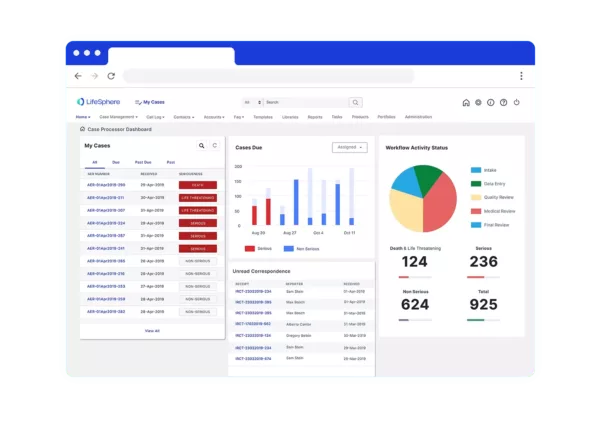 LifeSphere RIMS empowers your team to do more across the Regulatory lifecycle. It's not just another technology, it's a holistic solution for all of your Regulatory needs in Pharma, Device, and combination organizations.
Regulatory Product Suite
With LifeSphere® Publishing, you can compile, publish, and validate regulatory submissions with support for all major global eCTD requirements.
Designed to ensure your organization's compliance, LifeSphere IDMP is built to be interoperable and work with any RIMS or third-party software, making it the ideal solution to meet IDMP compliance.
In the development lifecycle, documentation seems endless. Bring your data and documentation together in an easy-to-use, cloud based solution designed specifically for life sciences organizations. Your team needs support beyond just another digital file system, and LifeSphere EasyDocs can help you to: